What is 300 divided by 7?
300 divided by 7 is equal to 42 with a remainder of 6.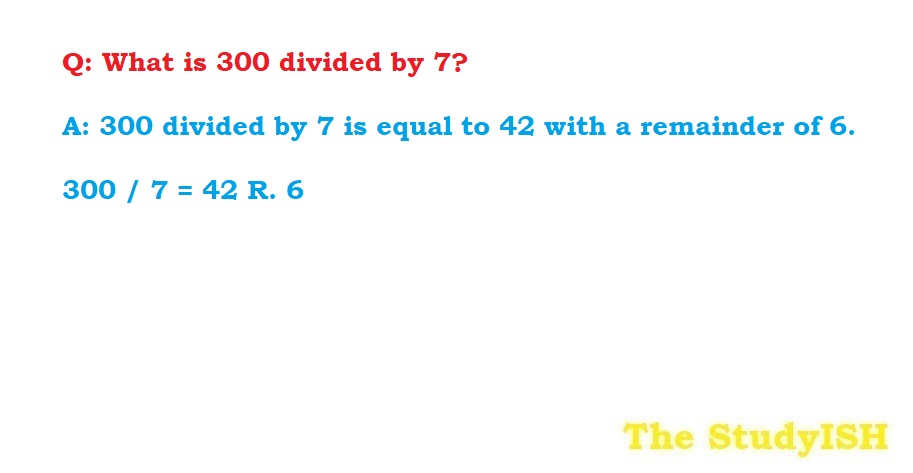 Remainders in Division
When you divide a whole number, you are breaking it down into parts. Many times a number will divide evenly, but often it won't. When you have numbers leftover from a problem that doesn't divide evenly, these numbers are called a remainder.