Which of the following best describes a monetary policy tool?
a) interest rates
b) taxes
c) household savings
d) government spending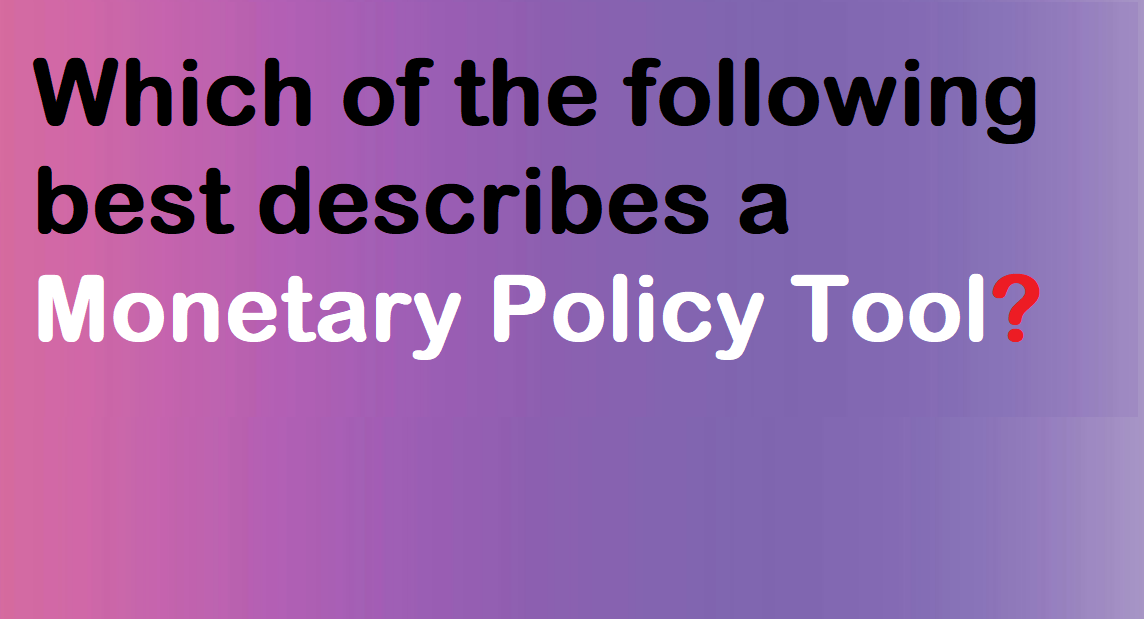 Monetary Policy
In the parlance of economics, there are two types of policies that are used to control the money supply and inflation rate in a given economy, namely, monetary policy and fiscal policy. The monetary policy is controlled by the central bank, while the fiscal policy is controlled by the government.
Monetary policy is a policy that a central bank of a country uses to affect the economy is some way by controlling the money flow. This is often contrasted with the fiscal policy of a country.
Whenever the money supply is increased in a country, inflation also rises because the competition among people increases to avail goods and services.
And to control this inflation, the government uses a powerful tool called the Monetary Policy Tool. In the United States, it is referred to as a tool, but in some other economies, it is referred to as Money Market Instruments.
What is a monetary policy tool?
These tools are nothing but the list of actions which a central bank of a country takes to manipulate the money supply.
What is the purpose of monetary policy?
Monetary policy tools are significant because by changing these tools, the government indirectly expands or contracts aggregate demand. This tool also allows the central bank to target a particular inflation rate, unemployment rate, or economic growth rate.
Functions of MPT
One of the major functions of the central bank is to control liquidity and inflation in the economy.
Cash Reserve Ratio: CRR is a certain percentage of the total bank deposits that have to be kept in the current account with RBI. This is the money that commercial banks keep with the RBI.
The positive impact of increased CRR is that it helps to quickly fix inflation. By raising CRR, commercial banks deposited more money with the RBI.